Tom Hulme - Design For Emergence →
Tom outlines his four trends he sees in startups and how to design for emergence. 
"Wired: Peter Thiel, expressing his dissatisfaction with technology's progress,..."
– Bill Gates in a recent Wired interview with Steven Levy [via Gary Tan] (via whitneymcn)
Company with the "World's Least Powerful CEO"...
idonethis: The popular depiction of the CEO is the titan of industry who rules with an iron fist. The CEO's will is the employees' command. Not so at Supercell, a remarkable Finnish company that's making $2.5 million dollars every day and has been described as "the fastest growing company ever." Supercell CEO Ilkka Paananen, calls himself "the world's least powerful CEO", and that's not the...
Sean Ammirati: What I mean by "pattern" ... →
seanammirati: Alex Payne wrote a post about a year ago where he critiqued VC's use of the term pattern matching: There is a term that venture capitalists use: pattern matching. My ears perked up the first time I heard this from a VC, because in the world of computer science, pattern matching is a …
Ville Miettinen - How To Run A Startup Company...
You will be hard pressed to find someone that loves startups as much as travel as the following speaker at our HackFwd Build event. Ville Miettinen runs Microtask and shares just how to travel and run a startup concurrently. You can follow him on Twitter here. Ville Miettinen - How To Run A Startup Company While Being On The Road from HackFwd on Vimeo.
Update: Cobook Livecards, now on the web
cobook: We are really excited to launch our first web version of Cobook Livecards, the digital business cards that automatically keeps your contacts complete and up-to-date. You can sign up today via cobook.co. The web app is complementary to Cobook for iPhone and lets you update your contact info as well as view and download info of your connections. Currently Livecards requires a Facebook...
Want to Learn to Code? Start Small & Have Fun.
fredkschott: I liked a lot of things about Zack Shapiro's post Want to learn to code? Start here. I actually remember reading his original post dedicated to Ruby on Rails last year, and thought it was a great starting point for the framework. Zack's obviously a smart dude, but there's a certain hostility in his newest post and others like it towards those who "don't want it enough" and I...
Cobook Blog: Launch: Cobook Livecards, the easiest... →
cobook: Today we are proud to announce Cobook 2.0 with Livecards, the simplest way to keep your iPhone address book complete and up-to-date. Livecards allows you to share your contact info with friends and colleagues and get their info in exchange. How it works Tell us who you are. Currently…
dropify: Case Study: How Darryl Reeves Doubled His... →
dropifyapp: If you're into Jazz music you've maybe come across the wicked tunes of Atlanta-based saxophonist Darryl Reeves by now. Not only did he release his brilliant album "Mercury" last summer, but he also just recently followed up with a free mixtape titled "The Dillaquarium Mixtape" – a tribute to… Download this now. 
Cristina Cordova: Transparency in Startups →
cristinacordova: In startups, employees expect a level of transparency that doesn't exist at large companies. At Apple, only the people who need to know are in the know about new products and sensitive internal company information. Contrasting this with a startup, team members are taking both a financial and…
dropify: Combine SoundCloud with Dropify to Easily... →
dropifyapp: As an artist, band, DJ or producer using SoundCloud, people can listen to your music or sounds by playing your streams. This is what makes SoundCloud great; right now it may be considered the premier service for STREAMING music. Why we are emphasizing streaming here? Because that's what… smart move Dropify.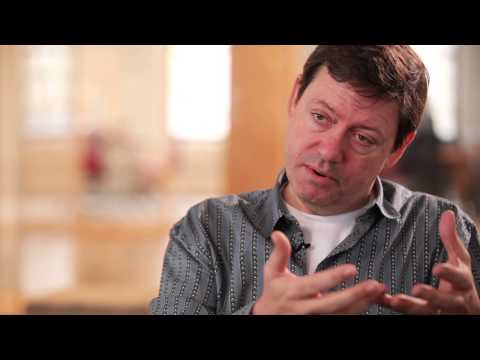 Cobook Blog: Update: Cobook for iPhone, now with... →
cobook: Today Cobook for iPhone gets several great improvements including the much requested support for multiple address book accounts, quick contact actions and phone number formatting. Multiple Address Book Accounts You can now use Cobook to manage all your iPhone contacts from iCloud, Exchange,…
dropify: Case Study: How a Recipe PDF Reached... →
dropifyapp: Let's share the numbers upfront: 1,300 downloads of the Drop resulted in 450 new fans. That's a great feat considering people were able to skip the Like button to directly receive the download. Quick Facts Drop Type: PDF (recipe) Fan Base: 25k Facebook, 8k Twitter Time Frame: 1 week Total Downloads: 1,300 Viral Reach: 45,000 New Fans: 450
dropify: Optional vs. Forced Like Gating →
dropifyapp: As a publisher, having dropped some files, you'll likely have stumbled upon a feature titled "Like Gating". If not, just access your Dashboard and see the details of one of your Drops. Like Gating is an awesome feature to grow your fanbase in a hurry. Once enabled, your Drop download will be… A great use case of giving publishers options to make choices that reflect their...
House of the Rising Sun Using Old School Computers
We are blown away. via Chris Messina
6 tags
Maks Giordano - The Dirty Secrets Of Money Making
"I was looking for some core fundamentals that would be applicable to most of you around making money. I found that with a Swedish group of philosophers and economists in the 1970's. They are called ABBA. In their masterpiece "Money, Money, money" they have outlined everything you need to know about sales." From the business model canvas to gold mining profiteering...
Infogr.am Wins "Top Innovator" Award From...
Congratulations to the Infogr.am team for winning a big award at DeveloperWeek!   We are proud of the team! How Proud is HackFwd of Infogr.am? | Create infographics
dropify Launches: Promote Files on Facebook
Today we are excited to watch dropify launch.  dropify is simply a new way to promote files on Facebook.  "We want artists, brands and other file owners to publish their digital giveaways via dropify, to give them the kind of recognition their work deserves." An innovative tool for any brand with a Facebook Page. Publish great content to attract new fans and give them the tools to share it...
RIP, Aaron Swartz →
oreillyradar: Today, many people online are mourning the death of Aaron Swartz, 26, whose spirit burned bright and was extinguished far, far too early.
Fireside Chat With Niklas Zennström
"If you have someone leading a company who doesn't live and breath the product at some point this company is going to be less competitive." A great talk well worth the 30 minutes. Fireside Chat With Niklas Zennström - Moderator: Lars Hinrichs from HackFwd on Vimeo.
"Elegance is not optional. There is no tension between writing a beautiful..."
– Richard O'Keefe, The Craft of Prolog (MIT Press)
Cobook is selected by Apple as one of the Best...
cobook: It's a good time to throw out your iPhone and Mac default Contacts app. Cobook replaces it and makes your address book better in every way. Automatic contact pictures, tweets and other information from social networks, contact tagging, beautiful design and much more. And it's FREE. Get it today for iPhone and Mac. Congratulations Cobook!
10 tags
Cobook for iPhone: finally a good way to manage... →
Cheers to Cobook on their launch of an iPhone app for contacts.  It looks beautiful if we don't say so ourselves.  You can find it in the iPhone app store here.  
You are an amazing engineer, but you are a... →
rburhum: 1.- Early stage startups are mainly about taking more risk rather than getting paid more. I realize you (like me) live in the Bay Area where $300/month for a parking spot is too common. Of course you have to make enough money to not have to worry about paying for things, but the stage you enter should be aligned with those considerations.
6 tags
You Must Create Your Own Luck - Demian Bellumio
Demian M. Bellumio is currently the Chief Operating Officer of Senzari, Inc., a personalized Internet radio service provider based in Miami, with additional presence Brasil and Spain. Demian is also an active investor through Quotidian Ventures LLC, a seed to early-stage investment fund that invests in great visionaries building global companies whose services we want to incorporate into our...
Vote for Infogr.am: Consumer Data Tools Top... →
We just noticed Infogr.am is highlighted for an inovation award at Developer Week. Vote for them!
YieldKit Announces a Raise, Tim Schumacher...
Today is an exciting day for YieldKit who just raised $750,000 from Tim Schumacher and HackFwd. The team is extremely promising and fun to work with. Expect to see big things. From their blog: Like any company YieldKit has gone through its development stages. When you want to be the best and have your product known and used all over the world there can be some ups and downs. The team has...
Andris K. Berzins: The Problem With Most Startups...
Andris Berzins spoke about early stage marketing tactics and strategies for early stage startups, including his personal favorite examples on how to market your excellent startup. 
"I wonder if that is how it begins"... →
parislemon: Michael Lopp: Apple is eventually doomed. Yes, the most valuable company on the planet will slowly fade into stagnant mediocrity. It will be replaced by something that they will not predict and they will not see coming. This horrifically efficient culling is a fact of life in technology because it is an industry populated by a demographic intent not on building a better mousetrap,...
12 tags
2012 HackNow Winner Marcin Łuszkiewicz Video
Marcin Łuszkiewicz is a 17 year old developer from Poland.  He created Planetoweb, interactive virtual solar system model made in HTML5 and WebGL. He won HackNow, a European startup competition aimed at youth. The rules of HackNow were simple: you have to be resident in one of the European Union countries and be of the age 17 or less by the time you submit your entry. Entries had to be submitted...
A billion dollar software tech company is founded... →
lominming: Ron Conway once said: "There's a billion company created every 3 months. Now, it is every 2 months". I finally got the chance compile "The Billion Dollar" list. I tried to limit this list to only software tech companies. I also included a couple of near billion dollar companies (~0.7 B and above). Very interesting. 
Thinking about hiring practices →
It is bizarrely standard, if you've decided not to hire someone, to simply never contact them again. Don't accept this. Don't behave this way. I could give arguments about how it benefits the hiring body to send a polite email explaining that an applicant is unwanted. It is beneficial — among other things, keeping in touch is a fundamental part of networking; it saves time sifting through...
8 tags
iVenture invests in Pro 3 Games
German investment firm iVentureCapital is looking for the next upstarts to strike it big, and has backed eight gaming companies this year alone. Today, the VC firm is announcing an – undisclosed – capital injection for Linz, Austria-based Pro 3 Games, which is developing a social role-playing game dubbed Starforce Delta (slated to be released in beta in December). According to its website, Pro...
6 tags
Borys Musielak - A Geek's Guide to Networking
Transcript: Hi. Do you know what this picture shows? Can anyone tell me what this picture shows? Good. It is an image from a portico collido detector like the one in [ ] in Switzerland. When 2 particles are running into each other nearly the speed of light and when the timing and location is right, they can collide. And when they do, huge energy is being release and even new particles are...
8 tags
Martin Kupp - Innovation And Learning: Love or...
Transcript of the talk is as follows: It is a great pleasure to be here to talk about my favorite thing, to talk about learning and making somebody else happy as well. My wife typically is very happy when I had already the chance to talk about learning and do not come home and start the whole thing over and over again. We have 3 small kids. So, learning is a constant debate at home. We constantly...
BeamApp in the PF Finals, Give Them a Vote! →
11 Things I Learned at HackFwd's Build 0.11
  Last weekend eight of the HackFwd companies (lovingly refered to as HackBoxes) gathered in Berlin, Germany, to talk with each other and a group of industry leading mentors to talk about their companies. A full list of the HackBoxes can be found here. It was a fantastic event and days later I'm still learning from my notes and emails I'm getting from the other attendees.  Here are...